ESIN Code: 25PNM5OMBTU
0 Ratings & 0 Reviews
Frontrow Luxxe Slim
Is the best way for your easiest weight loss Global award-winning product that converts fat into energy. It is most effective wieght loss supplement with green tea extract.
Product Details:
It gives the best essentialness.

NON-LAXATIVE thinning supplement.

LUXXE Slim's Green Tea content detoxifies the body while advancing energetic and brilliant skin.

Luxxe Slim additionally diminishes fat levels in the blood.

It changes over fats into vitality

l-carnitine is made by the body by our kidneys and liver

it expands vitality level and muscle quality

keeps up the solidness of muscles

assists with blood courses

assists with weight reduction
Eishops Community Promise
Keeping commerce and success alive for individuals looking to do better for themselves and families.
Most importantly, privacy is our highest priority- We do not share your personal data with anyone.
We do not use our sellers' data to compete with them, which means if you as a seller have a big ticket item that is making lots of sales, Eishops will not use this information to build a replica and sell it to undercut your business.
Ensure the satisfaction of both our buyers and sellers.
Create an unrivaled, unique shopping experience.
* Furthermore, we do not change a listing fee
Recognized as the "Most Effective Weight Loss Supplement" at the Consumers Choice Global Awards, LUXXE Slim is a unique L-Carnitine and Green Tea Extract slimming supplement that converts fat into energy while improving muscle strength.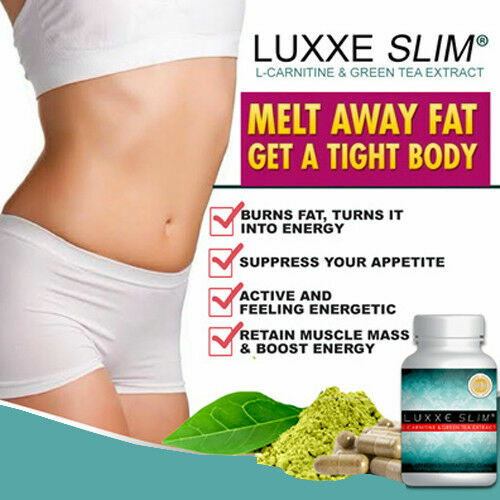 Product details
| | |
| --- | --- |
| ESIN | 25PNM5OMBTU |
| Item Weight | 3 Ounces |
| Shipping Weight | 5 Ounces |
| Item Condition | New |
| Brand Name | FRONTROW |
| Manufacturer | FRONTROW |
| Manufacturer Part Number | |
Most Similar Products
Most similar products are sorted here